Downwind foiling is the final frontier for most foilers.
Downwind foiling requires a few sessions to nail but with the right dedication and advice it is very do-able.
Downwind Foil Lessons are best for those that have put in the time and can either already padde up onto foil on their SUP Foil or are keen to try a prone downwind foil/shore runner style run. If you feel you don't quite have the skills required to attempt a downwind foil run just yet then you should purchase a SUP or Prone Foil Lesson or look at hiring out the Foil Drive in conjunction with one of the SUP Foil Lessons. Once you have the necessary skills you will enjoy this downwind foil lesson.
The downwind foil lesson will be a point A to point B session so a car shuttle will need to be organised. Be sure to meet at the finishing or downwind location first as we will need to drive up to the start of the run. The car shuttle also gives us time to discuss the skills we will be working on and a game plan based on the conditions. Location and time will be based on your availability and the conditions on the day.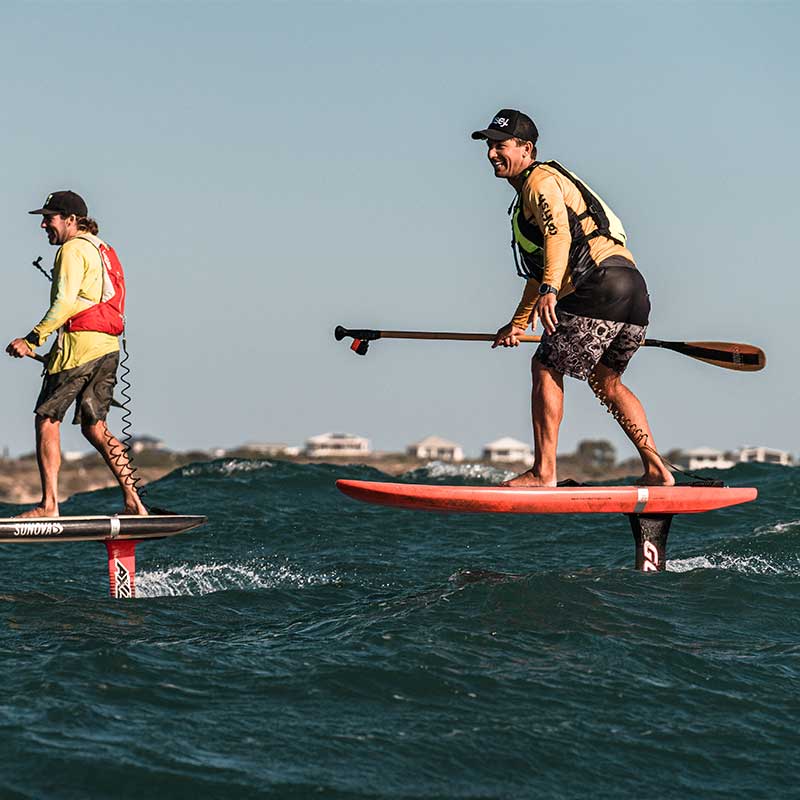 LEARN FROM THE BEST IN THE BUSINESS
If you are in Sydney, book a private coaching lesson with James. Single lessons and half day coaching are available.